Basketball Prediction
SAC VS ATL — NBA– MYFAB11 BEST FANTASY TIPS TRICKS, TEAM AND PREDICTION
Match Details : Sacramento Kings vs Atlanta Hawks (SAC vs ATL)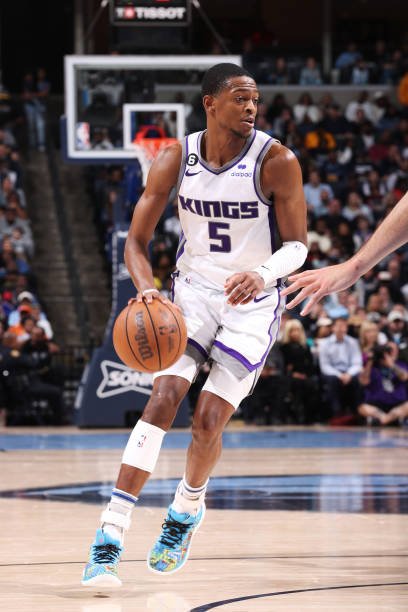 SAC VS ATL — NBA– MYFAB11 BEST FANTASY TIPS TRICKS, TEAM AND PREDICTION
Match Details :
Sacramento Kings vs Atlanta Hawks (SAC vs ATL)
League : NBA
Venue : Golden 1 Center
Date Thursday, 5th January 2023 Time 08:30 AM (IST)
Preview :
The Sacramento Kings play host to the Atlanta Hawks at Golden 1 Center on Wednesday. The Hawks (17-20) had a devastating defeat on Monday, losing to the Golden State Warriors in double overtime. They trailed by over 20 points at times in that defeat but fought all the way back to get into two extra sessions. They allowed a game-winning tip at the buzzer of the second overtime to close that defeat, getting out-rebounded 72-61 in that loss. They were also outscored in second-chance points, 20-6, and it shows just how much they're missing Clint Capela (calf). It's unclear when the big man will return, but they come into this matchup amid a four-game losing streak without him. Oneka Okongwu and John Collins have done a nice job of filling in for him but missing a league-leading rebounder would hurt anyone. The Kings (20-16) have been one of the biggest surprises in the NBA. Most people expected them to have another crappy Kings season, but it's been one of their best starts in 20 years. This club is well above .500, and they're finally in playoff positioning. This is a club that hasn't made the postseason in two decades, and this is the best core they've had since the Chris Webber days. De'Aaron Fox has done a wonderful job as their primary ball-handler, but Domantas Sabonis has been the star in the frontcourt. The Tyrese Haliburton trade looked like a disaster at the time but having Fox handle the ball, and Sabonis dominate the post has been a beautiful recipe thus far. Fox was the hero on Tuesday night, hitting a game-winning lay-up with 0.4 seconds left to grab a win in Utah. These teams played on November 23, with Atlanta prevailing, 115-106. That gives the Hawks three straight wins in this series.
Head To Head Match (Sacramento Kings vs Atlanta Hawks)
Sacramento Kings will play their match against Atlanta Hawks.
Sacramento Kings have played five matches, won three and lost two matches.
Atlanta Hawks have played five matches, won one and lost four matches.
Sacramento Kings vs Atlanta Hawks Head to Head – (Last five matches)
Sacramento Kings : 3(W) | 2(L) | 0(D)
Atlanta Hawks : 1(W) | 4(L) | 0(D)
Atlanta Hawks
Expected Lineup
PG Trae Young
SG D. Murray
SF D. Hunter
PF John Collins
C O. Okongwu
MAY NOT PLAY
C C. Capela OUT
Sacramento Kings
Expected Lineup
PG De'Aaron Fox
SG Kevin Huerter
SF H. Barnes
PF Keegan Murray
C D. Sabonis
MAY NOT PLAY
None
Key players from both teams :
Sacramento Kings (SAC) Key Players
Harrison Barnes [PTs: 799, CR: 11.5]
De'Aaron Fox [PTs: 1208, CR: 19]
Domantas Sabonis [PTs: 1464, CR: 20.5]
Atlanta Hawks (ATL) Key Players
John Collins [PTs: 737, CR: 12]
Clint Capela [PTs: 809, CR: 13.5]
Dejounte Murray [PTs: 1155, CR: 17]
Trae Young [PTs: 1369, CR: 18.5]
SAC vs ATL Captain and Vice-Captain Choices
De'Aaron Fox [PTs: 1208, CR: 19]
Trae Young [PTs: 1369, CR: 18.5]
Domantas Sabonis [PTs: 1464, CR: 20.5]