Basketball Prediction
POR VS NYK NBA BASKETBALL BEST FANTASY PREDICTION AND TIPS
POR VS NYK NBA BASKETBALL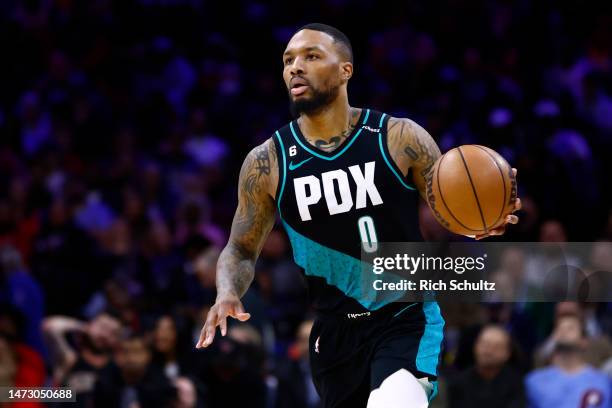 POR VS NYK NBA BASKETBALL FANTASY PREDICTION AND TIPS
Match Details
POR VS NYK NBA BASKETBALL
League American Basketball League
Date : Wednesday,15th March , 2023
Time : 07:30 AM (IST)
Venue : Moda Center
POR VS NYK Preview:
On Tuesday, the New York Knicks (40-30) will be playing against the Portland Trail Blazers at the Moda Center. The Knicks recently broke a three-game losing streak by defeating the Los Angeles Lakers on the road, which was impressive since the Lakers were performing well at the time. However, Knicks fans should be concerned about Jalen Brunson's health, as he has been dealing with a foot issue that was aggravated a few days ago. While Immanuel Quickley has been a great replacement, the team won't reach its full potential until Brunson is healthy.
Meanwhile, the Trail Blazers (31-37) have lost three straight games and are fighting to hold onto their playoff hopes. They are currently ranked 13th in the Western Conference, two games behind the 10th-placed Utah Jazz. The recent slide is concerning, especially after a loss to the New Orleans Pelicans where they trailed by almost 40 points at times. Damian Lillard was also out, and their chances of making the playoffs will be significantly reduced if he continues to miss games. The Knicks and Trail Blazers played an overtime game on November 25, with the Knicks winning 132-129. However, the Trail Blazers have won nine of their last 12 matchups against the Knicks.
Recent forms of both teams:
Portland Trail Blazers – L L L W W  .
New York Knicks – W L L L W .
Probable Line ups
Portland Trail Blazers
Expected Starting Five:

PG D. Lillard GTD
SG A. Simons
SF M. Thybulle
PF J. Grant GTD
C Jusuf Nurkic
Top bench players :
F/G Nassir Little
G Shaedon Sharpe
MAY NOT PLAY
F J. Grant GTD
G D. Lillard GTD
C Ibou Badji OUT
F J. Winslow OUT
Probable Line ups
New York Knicks
Expected Starting Five:
PG I. Quickley
SG Q. Grimes
SF RJ Barrett
PF Julius Randle
C M. Robinson
Top bench players :

G Josh Hart
G M McBride
MAY NOT PLAY
G J. Brunson GTD
Key players from both teams :
Portland Trail Blazers
PG D. Lillard
SG A. Simons
C Jusuf Nurkic
New York Knicks
SF RJ Barrett
PF Julius Randle
PG I. Quickley
Captain and Vice-Captain Choices

PG D. Lillard
PF Julius Randle
SF RJ Barrett