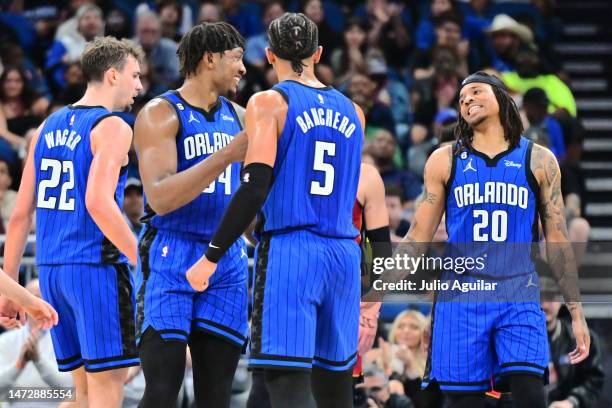 PHX VS ORL NBA BASKETBALL FANTASY PREDICTION AND TIPS
Match Details
PHX VS ORL NBA BASKETBALL
League American Basketball League
Date : Wednesday,17th March , 2023
Time : 07:30 AM (IST)
Venue : Footprint Center
PHX VS ORL Preview:
The Phoenix Suns host the Orlando Magic on Thursday at Footprint Center. The Magic (28-41) have been better in the second half of the season, but they have lost four of their last five games. The most recent loss was the most embarrassing of the year, to the 19-win San Antonio Spurs. The San Antonio Spurs also sat out half of their starters for that game, and Orlando's loss would be unforgivable. The drama is working to help this team go into next season better. Markelle Fultz has spent his career as the team's starting point guard, while Wendell Carter and Paolo Banchero look like forwards. They also have Franz Wagner on the wing, another young player who could make them serious playoff contenders this time next season.
The Suns (37-32) are struggling now, coming into this game on a three-game losing streak. This was one of the best teams in the NBA a month ago, but it's easy to see why they're losing games now. Kevin Durant injured his ankle last week, and this team has really struggled without him. Despite only playing a few games with the superstar, they had to trade Mikal Bridges and Cameron Johnson to get him. That means three key players are now out, with a lot of the blame falling on Devin Booker, Deandre Ayton and Chris Paul. All three teams can carry the load, but this club better play it safe as they are only three games ahead of a tangled 10th in the Western Conference. Those teams played on Nov. 11, with Orlando winning 114-97. With that in mind, Phoenix has won four of the series' first five games.
Recent forms of both teams:
Phoenix Suns – L L L W W .
Orlando Magic – L W L L L .
Probable Line ups
Phoenix Suns
Expected Starting Five:

PG Chris Paul
SG Devin Booker
SF Josh Okogie
PF T. Craig GTD
C Deandre Ayton
Top bench players :
C/F Jock Landale
G Cam Payne
MAY NOT PLAY
F T. Craig GTD
F K. Durant OUT
G L. Shamet OUT
Probable Line ups
Orlando Magic
Expected Starting Five:
PG M. Fultz
SG G. Harris GTD
SF Franz Wagner
PF P. Banchero
C W. Carter
Top bench players :

G Cole Anthony
F/C Moritz Wagner
MAY NOT PLAY
G G. Harris GTD
Key players from both teams :
Phoenix Suns
PG Chris Paul
SG Devin Booker
C Deandre Ayton
New York Knicks
PG M. Fultz
SF Franz Wagner
PF P. Banchero
Captain and Vice-Captain Choices

SF Franz Wagner
PF P. Banchero
SG Devin Booker