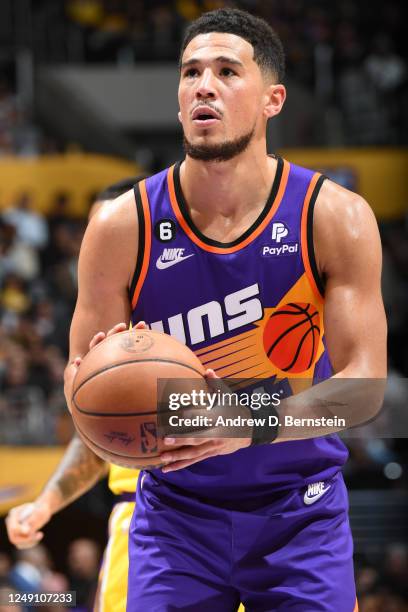 LAL VS PHX NBA MYFAB11 BEST FANTASY TIPS AND TRICKS
Match Details
LAL VS PHX NBA BASKETBALL
League American Basketball League
Date: Thursday ,23rd March 2023
Time: 07:30 AM (IST)
Venue: Crypto.com Arena
LAL VS PHX Preview:
PHOENIX SUNS
On Wednesday, the Phoenix Suns will visit Crypto.com Arena to face off against the Los Angeles Lakers. The Suns (38-33) have struggled in their last five games, losing four of them. This poor performance is closely linked to the absence of Mikal Bridges and the injury of Kevin Durant. Without their depth, the Suns' reliance on Chris Paul and Devin Booker is not enough to keep up with the highly competitive Western Conference. Although the Suns currently hold the fourth seed, their slim three-game lead over the eighth and ninth-seeded teams puts them at risk of falling into the play-in games, which would be catastrophic for the team.
LOS ANGELES LAKERS
Meanwhile, the Lakers (35-37) have been attempting to climb back to a .500 record since their rocky start to the season. They currently sit in the tenth seed, their highest position in a while. If the Lakers secure a playoff spot, they could become one of the most dangerous teams in the league, even more so if LeBron James returns for the postseason. Although James has been absent during the team's resurgence, Anthony Davis and D'Angelo Russell have carried the weight, with the additional contribution of Auston Reaves, who scored a career-high 35 points in their recent game.
This will be the third game between the Suns and the Lakers this season, with Phoenix winning the first two games and holding a six-game win streak against the Lakers.
Recent forms of both teams:
Boston Celtics  – W W L W W .
Utah Jazz – L W W L L .
Probable Line ups
LOS ANGELES LAKERS
Expected Starting Five:
PG D. Russell
SG Malik Beasley
SF Troy Brown
PF J. Vanderbilt
C A. Davis GTD
Top bench players :
G Austin Reaves
G Dennis Schroder
MAY NOT PLAY
C A. Davis GTD
C Mo Bamba OUT
F L. James OUT
Probable Line ups
PHOENIX SUNS
Expected Starting Five:
PG Chris Paul
SG Devin Booker
SF Josh Okogie
PF Torrey Craig
C B. Biyombo
Top bench players :

G/F T Ross
G/F Damion Lee
G Cam Payne
MAY NOT PLAY
C D. Ayton OUT
F K. Durant OUT
Key players from both teams :
LOS ANGELES LAKERS
PG D. Russell
SF Troy Brown
C A. Davis
PHOENIX SUNS
PG Chris Paul
SG Devin Booker
PF Torrey Craig
Captain and Vice-Captain Choices
SG Devin Booker
C A. Davis
PG D. Russell

Match Prediction
Phoenix Suns expected to win this match .