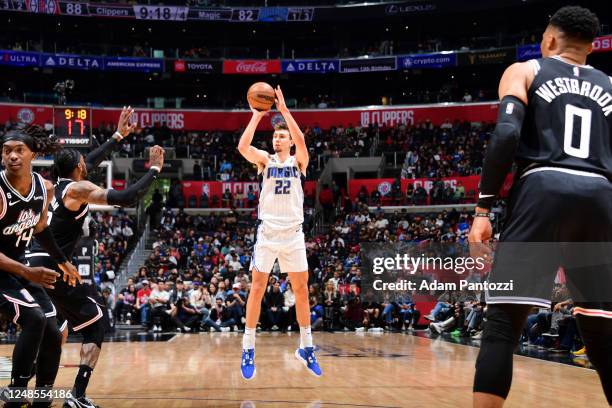 LAL VS ORL NBA MYFAB11 BEST FANTASY TIPS AND TRICKS
Match Details
LAL VS ORL NBA BASKETBALL
League American Basketball League
Date: Monday,20th March 2023
Time: 07:00 AM (IST)
Venue: Crypto.com Arena
LAL VS ORL Preview:
On Sunday, the Orlando Magic (29-43) will face off against the Los Angeles Lakers at Crypto.com Arena. Despite some impressive performances this season, the Magic have lost five of their last seven games, ending any chance of a playoff run for this young team. Markelle Fultz's development has been a significant asset for the Magic, as has the potential of young players such as Paolo Banchero, Wendell Carter Jr, and Franz Wagner, making them a promising team for the future. However, adding another talented youngster to their roster may be necessary for them to compete for a playoff spot next year.
Meanwhile, the Lakers (34-37) are battling for a place in the postseason and suffered a tough loss against the Dallas Mavericks on Friday. Despite making a fourth-quarter push to take the lead, a last-second foul and a game-winning three-pointer handed them an unfortunate defeat. The loss moved them to 10th place in the Western Conference, just 0.5 games ahead of the Utah Jazz and New Orleans Pelicans. LeBron James continues to miss games, adding to the pressure on the Lakers to secure their spot in the playoffs before time runs out.
These two teams last played on December 27, with the Lakers coming out on top with a score of 129-110, marking their fifth consecutive win in this series.
Recent forms of both teams:
Los Angeles Lakers  – L L W L W .
Orlando Magic – W L L W L .
Probable Line ups
Los Angeles Lakers
Expected Starting Five:
PG D. Russell
SG Malik Beasley
SF Troy Brown
PF J. Vanderbilt
C A. Davis GTD
Top bench players :
F/C Austin Reaves
G Dennis Scroder
MAY NOT PLAY
C A. Davis GTD
C Mo Bamba OUT
F L. James OUT
Probable Line ups
Orlando Magic
Expected Starting Five:
PG M. Fultz
SG Gary Harris
SF Franz Wagner
PF P. Banchero
C W. Carter
Top bench players :

G Cole Anthony
MAY NOT PLAY

G J. Suggs GTD
Key players from both teams :
Los Angeles Lakers
G Dennis Scroder
PG D. Russell
C A. Davis
Orlando Magic
PG M. Fultz
SF Franz Wagner
C W. Carter
Captain and Vice-Captain Choices

C A. Davis
PG M. Fultz
SF Franz Wagner
Match Prediction
Orlando Magic can dominate this match over Los Angeles Lakers .