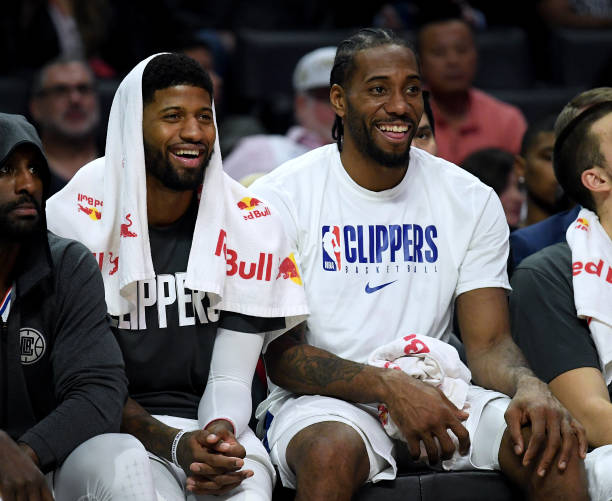 LAC VS CHA — NBA– MYFAB11 FANTASY TIPS TRICKS, TEAM AND PREDICTION
Match Details:
Los Angeles Clippers vs Charlotte Hornets
Venue:  Los Angeles
Date: 22nd December 2022
Time: 09:00 am IST
Preview :
The Hornets (8-23) have been one of the biggest disappointments in the NBA. They enter this matchup losing eight of their last nine games and have the worst record in the NBA. Many people thought this club could be a dark horse to reach the postseason, but that's nearly impossible at this point. Injuries have really held them back, with LaMelo Ball, Terry Rozier and Gordon Hayward all missing games recently. Having Miles Bridges suspended for the season hasn't helped either, and it's hard to see where this franchise is headed. There's plenty of talent to compete, but this looks like a lost season, and that usually leads to some big moves.
The Clippers (18-14) had high expectations coming into the year, and they're finally showing flashes of that. Los Angeles comes into this matchup winning four of their last five games, and they're finally getting fully healthy. Paul George and Kawhi Leonard are playing together for the first time all season, and Leonard keeps getting better by the day. The former Finals MVP has been slow to get going all season, but he's averaging 25 points per game across his last three outings. LA fans have been waiting to see that all season, and it's even more encouraging since he played a season-high 32 minutes in their most recent outing. If he plays 30 minutes a night for the rest of the year, this is one of the most dangerous teams in the NBA. These teams played on December 5, with Los Angeles prevailing, 119-117. That gives the Clippers nine straight wins in this series, and 21 of 23 in total. That dates all the way back to 2011.
Kawhi Leonard is averaging 15.3 points, 6.1 rebounds and 3.3 assists a game. In his last match, he scored 31 points, 9 rebounds, 1 assist, 3 steals and 1 block.
Kelly Oubre is playing as a starting guard in the absence of Terry Rozier. In his last match, he scored a match-winning 31 points, 9 rebounds, 1 assist, 1 steal and 1 block.
I am backing Los Angeles Clippers to win this match. Watch out for Terance Mann to produce a spectacular performance.
Los Angeles Clippers vs Charlotte Hornets Head to Head – (Last five matches)
Los Angeles Clippers : 4(W) | 1(L) | 0(D)
Charlotte Hornets : 1(W) | 4(L) | 0(D)
Probable starting lineups for both teams :
Los Angeles Clippers:
Probable starting lineups:
PG Reggie Jackson (GTD)
SG Paul George (GTD)
SF Kawhi Leonard
PF Marcus Morris
C Ivica Zubac (GTD)
Top bench players:
PG John Wall
SG Terance Mann
SG Luke Kennard
Injuries:
C Ivica Zubac – Questionable
SG Paul George – Questionable
PG Reggie Jackson – Questionable
SF Norman Powell – Questionable
Charlotte Hornets:
Probable starting lineups:
PG LaMelo Ball
SG Kelly Oubre
SF Gordon Hayward
PF PJ Washington
C Mason Plumlee
Top bench players:
PG Theo Maledon
SF Nick Richards
Injuries:
SG Terry Rozier – Doubtful
C Mark Williams – Questionable
SG Dennis Smith – Out
SF Cody Martin – Out
Captain and vice captain choices:
1.Paul George (GTD)
2.LaMelo Ball
3.Kawhi Leonard