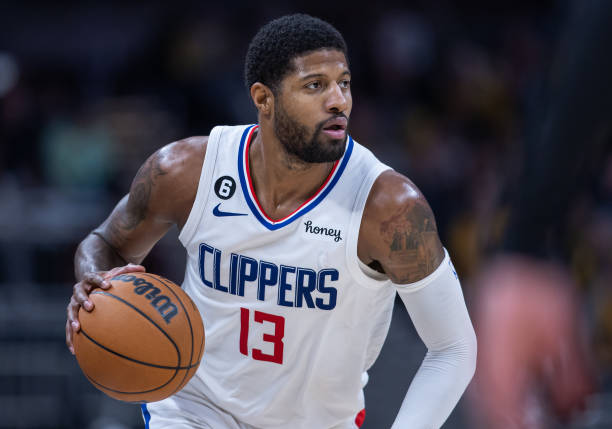 LAC VS ATL NBA MYFAB11 BEST FANTASY TIPS, TEAM AND PREDICTION
Match Details
Match:  Los Angeles Clippers vs Atlanta Hawks (LAC vs ATL)
League : American Basketball League
Venue : Crypto.com Arena
Date : Monday, 9th January 2023
Time 07:30 AM (IST)
Preview :
The Los Angeles Clippers play host to the Atlanta Hawks at Crypto.com Arena on Sunday. The Hawks (18-21) come into this matchup losing five of their last six games. What's really killed them in that stretch is their defense, allowing at least 129 points in four of those five defeats. Teams never scored 130 points a decade ago, and it's sad to see a club allow that regularly for a two-week stretch. That run has plummeted this club's record below .500, and it makes them one of the most disappointing teams in the NBA. They've also been getting dominated on the boards in that span, and it's becoming clear just how much they're missing Clint Capela. The big man has missed all of those losses with a calf issue, and having him back in the coming weeks will be a welcoming sign. The Clippers (21-20) just had one of the ugliest back-to-back sets in franchise history. They started it off with a 31-point loss in Denver on Thursday and followed it up with another road defeat in Minnesota on Friday. The nature of those defeats is what's truly embarrassing, losing both in wire-to-wire fashion. It wasn't just that, with Los Angeles trailing by at least 10 points in the second half of both of those games. Paul George and Kawhi Leonard sat out the second defeat, and that's become way too common for this club. This team cares way more about being healthy in the postseason than they do now, but they have to get to the postseason first! They come into this matchup losing five straight, and they need to end this slide before they fall below .500. These teams split their two matchups last season, with the home team winning both outings. That's happened in each of the last three years between these teams.
Atlanta Hawks
Atlanta Hawks
Expected Lineup
PG Trae Young
SG D. Murray
SF D. Hunter
PF John Collins
C O. Okongwu
MAY NOT PLAY
C C. Capela OUT
Los Angeles Clippers
Expected Lineup
PG R. Jackson
SG P. George GTD
SF Kawhi Leonard
PF Marcus Morris
C Ivica Zubac
MAY NOT PLAY
F N. Batum GTD
G P. George GTD
G L. Kennard GTD
Head To Head Match (Los Angeles Clippers vs Atlanta Hawks)
Los Angeles Clippers will play their match against Atlanta Hawks.
Los Angeles Clippers have played five matches, won zero and lost five matches.
Atlanta Hawks have played five matches, won one and lost four matches.
Los Angeles Clippers vs Atlanta Hawks Head to Head – (Last five matches)
Los Angeles Clippers : 0(W) | 5(L) | 0(D)
Key players from both teams :
Los Angeles Clippers (LAC) Key Players
Norman Powell [PTs: 710, CR: 9.5]
Marcus Morris [PTs: 913, CR: 10.5]
Ivica Zubac [PTs: 1065, CR: 12]
Paul George [PTs: 1231, CR: 18]
Atlanta Hawks (ATL) Key Players
John Collins [PTs: 825, CR: 12]
Dejounte Murray [PTs: 1224, CR: 17]
Trae Young [PTs: 1452, CR: 19]
LAC vs ATL Captain and Vice-Captain Choices
Paul George [PTs: 1231, CR: 18]
Trae Young [PTs: 1452, CR: 19]
John Collins [PTs: 825, CR: 12]