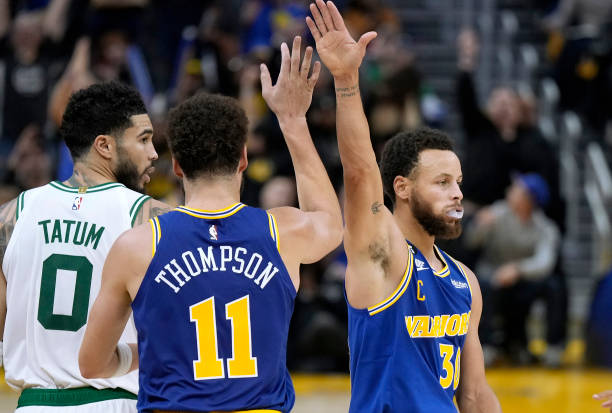 GSW VS UTA — NBA– MYFAB11 FANTASY TIPS TRICKS, TEAM AND PREDICTION
Golden State Warriors vs Utah Jazz
Match Details:
Golden State Warriors vs Utah Jazz , NBA
Venue: Chase Center
Date: 29th December 2022
Time – 8:30 AM IST
The Golden State Warriors play host to the Utah Jazz at Chase Center on Wednesday. The Jazz (19-17) got off to an incredible start, but they enter this matchup with a 9-14 record across their last 23 games. That's more like what we expected to see at the beginning of the season, but a hot start has Utah hanging around. Many people expected this to be one of the worst teams in the league when they got rid of Donovan Mitchell, Rudy Gobert and Bojan Bogdanovic but they've been much better than anyone could have anticipated. Jordan Clarkson and Lauri Markkanen are both amid career years, with both players thriving in expanded roles. That's a good start to a rebuild, and it'll be interesting to see what sort of moves they make over the next 10 months to continue this rebuild. The Warriors (17-18) grabbed another home win on Tuesday, but that hasn't been the issue this year. On the contrary, their road form is the one thing holding them back. Golden State has a 15-2 record at home and a 2-16 record outside of Chase Center. Those are splits that are usually synonymous with young and inexperienced teams, but we're talking about the defending champions. This team's only goal right now is to hold their heads above water until Stephen Curry returns. The former MVP has been dealing with a shoulder issue for a few weeks now, but there's some thought he could be back in the next month. Having the greatest shooter of all time is obviously a massive boost, making this one of the most dangerous teams below .500 and a club no one wants to face in the postseason. These teams have played twice this season, splitting those two matchups. With that said, the Warriors have won six of their last eight games over the Jazz in this series.
Utah Jazz
Expected Lineup :
PG Mike Conley
SG J. Clarkson
SF L. Markkanen
PF J. Vanderbilt
C K. Olynyk GTD
MAY NOT PLAY
C K. Olynyk GTD
Golden State Warriors
Expected Lineup
PG Jordan Poole
SG Moses Moody
SF D. DiVincenzo
PF D. Green
C Kevon Looney
MAY NOT PLAY
F J. Green GTD
G K. Thompson GTD
G S. Curry OUT
F A. Iguodala OUT
F A. Wiggins OUT
Key Players from both teams :
Golden State Warriors (GSW) Key Players
Andrew Wiggins [PTs: 739, CR: 14.5]
Klay Thompson [PTs: 803, CR: 13]
Draymond Green [PTs: 858, CR: 12.5]
Stephen Curry [PTs: 1277, CR: 22]
Utah Jazz (UTA) Key Players
Kelly Olynyk [PTs: 753, CR: 12]
Malik Beasley [PTs: 789, CR: 10.5]
Jordan Clarkson [PTs: 1002, CR: 14]
Lauri Markkanen [PTs: 1121, CR: 17]
GSW vs UTA Captain and Vice-Captain Choices
Lauri Markkanen [PTs: 1121, CR: 17]
Stephen Curry [PTs: 1277, CR: 22]
Andrew Wiggins [PTs: 739, CR: 14.5]